Baboquivari Dreaming - The Quest for Spiritual Strength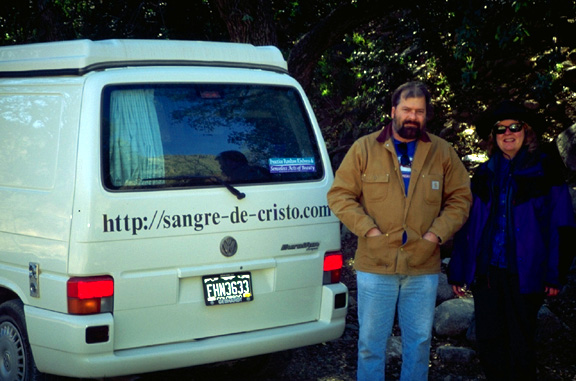 Electronics Engineer Wayne Peters who is a member of the Astronomical Team at the Whipple Observatory on Mt. Hopkins in Arizona. Wayne's hand drawn map helped us locate the physical location of Baboquivari Peak. Wayne is standing near the back of our Volkswagen EuroVan with my wife Marty.
Marty is the great granddaughter of one of the "Great Spirits" - James Watt; whose ideas and inventions such as the Steam Engine "Guided" and shaped the evolution of Mankind for generations.