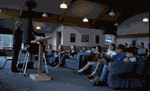 Conferences
For meetings enjoy open conference areas. We have three main rooms and a recreation room.
Timber Ridge Meeting Room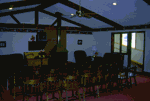 The TimberRidge Room is 30' X 40'. It has couches, small tables, a fireplace and small kitchenette.
Vista Meeting Room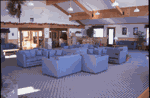 The Vista Room is 60' X 40' for a total of 2400 square feet.
[ Need information? ] [Homepage ] [ Lodging ] [ Summer/Fall ] [ Winter/Spring ] [ Conferences/Retreats ] [ Maps ] [ Request Brochure/Reservations ] [ Area Visitors Guide ]