Winter/Spring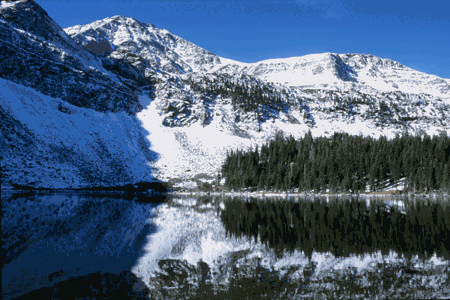 " Hermit Lake" Richard W Carson
The diamonds sparkle in the snow lure you to explore snowy adventure.
Sledding, skiing, and ice skating are available for the winter enthusiast.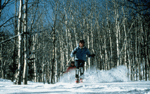 Enjoy our Mountain to the fullest. We have a tobogganing run and beginning ski area. For the advanced skier take to the slopes of Monarch and Cuchara Ski areas.
Enjoy a wild game of broom hockey or the delicate art of ice skating on our frozen reservoirs. All the while, enjoying Gods splendor of the Sangre de Cristo Range.
If cold makes you want to snuggle down for that long winters whatever, then grab a quilt and relax in our Vista Room by the fire with a warm mug of chocolate and relax.
[ Need information? ] [Homepage ] [ Lodging ] [ Summer/Fall ] [ Winter/Spring ] [ Conferences/Retreats ] [ Maps ] [ Request Brochure/Reservations ] [ Area Visitors Guide ]